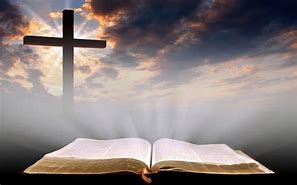 The gospel of Jesus Christ has faced many obstacles down through the centuries. From the beginning, many attempted to conform the message to their own theological and philosophical bent. Paul spoke of "philosophy and empty deception."[i] Already forces were marshaled against the gospel. Thirty years later, John, imprisoned on the Isle of Patmos, wrote extensively to correct those errors and to instruct the church concerning how to live in what in today's parlance would be considered The Cancel Culture.
In every generation, there have been roadblocks in an attempt to stop the spread of the gospel. Some in the form of religious persecution. Some in the form cataclysmic natural disasters. Here is one example that occurred in my ministry.
A family of Aleuts from Alaska invited my family and me to travel to Chignik, Alaska to visit them in their village and enjoy watching them fish. They wanted us to stay with them for a month, but I did not feel I could be gone from my local church that long. Instead, I agreed to stay a week, and then only if my wife and I could bring daily Child Evangelism Fellowship classes to the children in the village. They agreed.

Just before our trip, it was March 24, 1989, the supertanker, Exxon Valdez, struck a reef. The resulting oil spill closed Chignik harbor and the surrounding ocean to fishing. Any fishing was limited to the Chignik Lagoon, an exceedingly small body of water for so many families depending on fishing for their livelihood. Our friends wanted us to come anyway.
That week was a turning point in my ministry. The stress on the fishing families in the surrounding area brought conflict to a boiling point. One armed group challenged another. We went ahead with the daily classes for the children but spent much time in prayer with the Christian families. We saw the Holy Spirit work in the lives of these believers in many wonderful ways. The gospel of Jesus Christ was not hindered. It was magnified.
Today we live in a time when it seems the gospel is under attack like never before in our nation. Covid-19 has kept us locked up in our homes for months. Two Sundays ago, I risked attending morning services in our small church, the duration of my absence being the longest in the sixty years I have known the Lord.
The progressive movement has found the pandemic a ready tool to attack Christians and churches for wanting to meet on Sunday. Any voice, Christian or non-Christian, who disagrees with them is now personally attacked. This is called, The Cancel Culture. Social media is being monitored and any message not agreeing with the progressives is warned, attacked, or shut down.
Instead of seeing this as impediments to the ministry of the gospel, we need to seek to understand what God is doing and find new ways and opportunities to spread the gospel.
Jesus told His disciples just before His ascension:
"It is not for you to know times or epochs which the Father has fixed by His own authority; but you shall receive power when the Holy Spirit has come upon you; and you shall be My witnesses both in Jerusalem, and in all Judea and Samaria, and even to the remotest part of the earth."[ii]
Luke tells us:
(T)hey were continually devoting themselves to the apostles' teaching and to fellowship, to the breaking of bread and to prayer. And everyone kept feeling a sense of awe; and many wonders and signs were taking place through the apostles. And all those who had believed were together, and had all things in common; and they began selling their property and possessions, and were sharing them with all, as anyone might have need. And day by day continuing with one mind in the temple, and breaking bread from house to house, they were taking their meals together with gladness and sincerity of heart, praising God, and having favor with all the people. And the Lord was adding to their number day by day those who were being saved.[iii]
The statement of Jesus before His ascension indicates that their witness was not to be limited to Jerusalem. What He said forms the outline of the book of Acts. At first, the gospel was well received in Jerusalem. But opposition soon arose culminating in the death of Stephen. Luke notes:
And on that day a great persecution arose against the church in Jerusalem; and they were all scattered throughout the regions of Judea and Samaria, except the apostles.[iv]
God used hardship and persecution to push the believers out of Jerusalem and across the middle east. Still later, we read:
So then those who were scattered because of the persecution that arose in connection with Stephen made their way to Phoenicia and Cyprus and Antioch, speaking the word to no one except to Jews alone.[v]
The gospel was not hindered by hardship and persecution. What the church needed to do was consider new ways to minister and to recognize windows of opportunity. In that situation, Barnabas recognized the need for a different approach to the ministry to the gentiles in Antioch and reached out to Saul, later called Paul, who had once persecuted believers.
The Body of Christ is faced with a similar task today. Negative circumstances are more widely felt today than we faced in Chignik, Alaska years ago. And, while some are impacted harder than others by the upheavals taking place today, these effects are not as widely felt nor as serious as the persecution of the early church. However, times are changing rapidly. We seem to be faced with adjusting to a new normal in the ministry of the gospel. Here are some things to think about:
We need to seek new ways to apply Heb 10:23-25 to the church's ministry. It might not always be possible for individuals to attend group meetings. Learn how to use internet tools such as Skype, Zoom, etc. The exhortations given in Hebrews 10 are to encourage and stimulate. For the non-internet users, there is always the telephone and slow mail. Set a goal of contacting several individuals during the week to encourage and stimulate them to love and good works.
If fear of the pandemic has kept you from attending public services, remember there were far greater threats to individuals in the past, yet it did not keep them from gathering together. Learn how to social distance while observing the exhortation to gather together. You will be blessed and will be a blessing to others.
It appears the door of opportunity for interacting through social media is closing. It seems only a short time ago that we discovered the benefits of this medium. Now, the major platforms such as Google, Facebook, Twitter, YouTube, and others are using algorithms and other means to limit or silence any voice they do not approve. The threat to life and livelihood from The Cancel Culture is real and growing. But the gospel is not bound.
Pay close attention to programs on television and the internet that you believe will be a blessing to someone you know. Contact them. Show them where and how to find these programs and messages. One couple wanting to read my articles but who does not use the internet pays the postage, and I mail hardcopies of all my posts to them.
The larger, well-funded ministries with professional technical support, can sometimes circumvent the algorithm nightmare of Google, YouTube, and others. Most Christian ministries cannot and even those that do are often attacked. By sharing what you find stimulating and encouraging to you with others, you will be fulfilling Heb 10.
My website is one such avenue that might encourage someone you know. I pray that it does. I am low budget. I do not seek financial support and, at present do not receive any. Yet this is what I believe God has called me to do in my final season of life. You will notice that I present a variety of types of material and subject matter, most I write myself. At times, I encourage readers to visit other sites and/or quote what others have written.
You can share in my ministry by spreading the word. When you give my domain name, drjerryback.com, to someone be sure to mention that it cannot be found by doing a search. That is because of the issue of algorithms. Since it is a domain name, it goes in the space at the top of the internet page where you see https://www... Then pray for all of us who are seeking to spread the Word of God to this crazy mixed-up world.
God is at work and the gospel is not bound. But, as in every past generation, it is only spread by God's people.
[i] Col 2:8.
[ii] Acts 1:7-8.
[iii] Acts 2:42-47.
[iv] Acts 8:1.
[v] Acts 11:19.