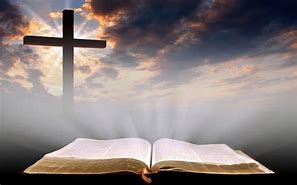 All Scripture is God's Doctrine
God's Doctrines are Essential Doctrines (Cf. Isa 29:13; Matt 15:9;  Mk 7:6-7; Col 2:22; Titus 2:1o)
All Scripture is inspired by God and profitable for teaching, for reproof, for correction, for training in righteousness; that the man of God may be adequate, equipped for every good work. (2 Tim 3:16-17 NASB)
A few years ago, I heard a radio preacher answer a listener's question asking, "why don't you talk about the doctrine of election." In his answer the preacher said he only preached about essential doctrines and not nonessential doctrines. There are only two kinds of doctrine, God's doctrine and man's doctrine. Both Jesus (Matt 15:9 NASB) and Paul (Col 2:22 NASB) mention the "doctrines of men." As God's people, we need to have a passion for God's doctrine, the Bible. It is the Word of God— "all Scripture"— and is profitable .
This website is dedicated to going deeper into God's Word. This goal will be accomplished by publishing and applying short and extensive studies I have written, and by those who visit this site asking questions and giving feedback. Please send me emails with your questions and feedback. I will endeavor to answer the questions and consider the feedback so that, together, we can "grow in the grace and knowledge of our Lord and Savior Jesus Christ." (2 Peter 3:18 NASB)  To contact me, email  me at  drjerryback@gmail.com
[All Scripture is quoted from the NASB unless otherwise noted]
Your assistance is needed:
This ministry is not supported financially by any individual or group and is the sole ministry of Dr. Jerry Back. The goal is to "offer the gospel without charge" (1 Cor. 9:18). Therefore, while funds are not solicited, they would be much appreciated. In view of the issues involving internet access, the best way to ensure the success of this ministry is the old fashion way, spreading the word by word of mouth, and every means possible. Thank you for your support.
Copyright Notice
This website and its content is copyright of drjerryback.com © All rights reserved. Any redistribution or reproduction of part or all of the contents in any form is prohibited other than the following: (1). You may print or download to a local hard disk extracts for your personal and non-commercial use only. (2) You may copy the content to individual third parties for their personal use, but only if you acknowledge the website as the source of the material. (3) You may not, except with our express written permission, distribute or commercially exploit the content. Nor may you transmit it or store it in any other website or other form of electronic retrieval system.